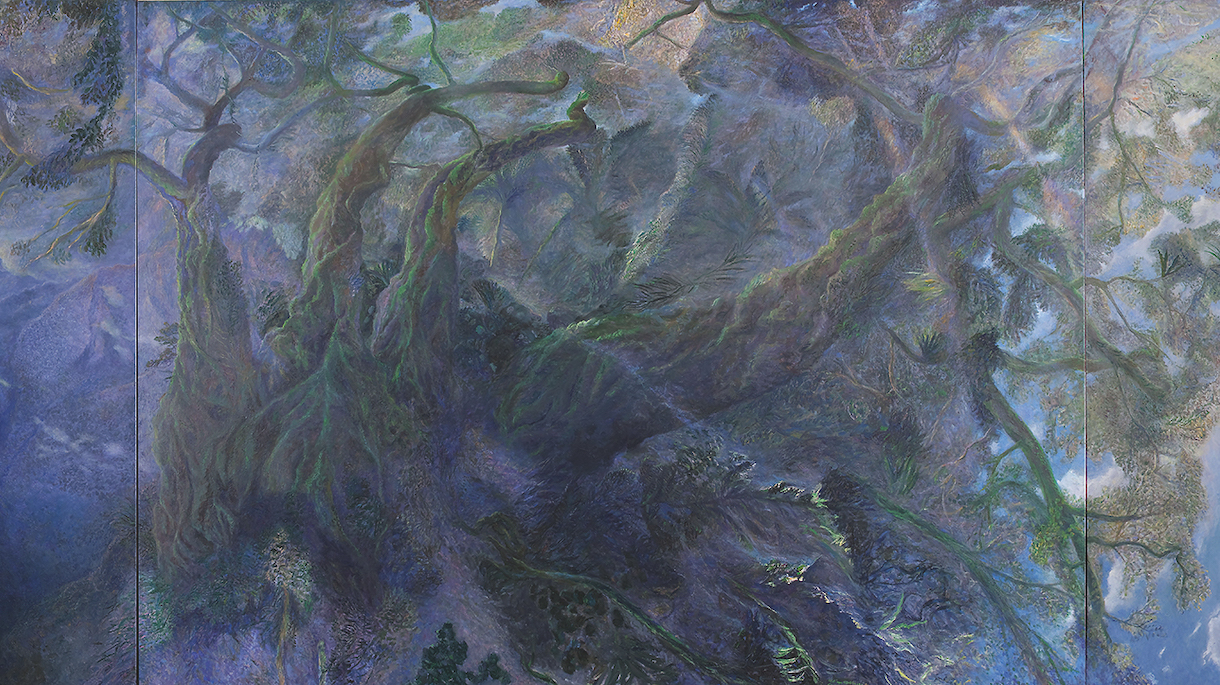 William Robinson: The transfigured landscape
Past exhibition
William Robinson: The transfigured landscape presents an unprecedented opportunity to view significant artworks by one of the nation's most cherished living artists. Presented across QUT's premier visual art institutions, The William Robinson Gallery and QUT Art Museum, this exhibition coincides with the artist's 75th birthday and is both a celebration of this important milestone as well as tribute to Robinson's unique perspective on the Australian landscape.
The exhibition brings together key works from Robinson's oeuvre, drawn from public and private collections including an unparalleled selection of the artist's critically acclaimed Creation Series. In particular, it sees the return of Creation landscape: Darkness and light 1988, held in the collection of the Art Gallery of Western Australia, to South East Queensland for the first time in over 20 years. Other highlights include the Archibald winning self portraits, Equestrian self portrait 1987 and Self portrait with stunned mullet 1994.
Read the opening address by Her Excellency Ms Quentin Bryce AC, Governor-General of the Commonwealth of Australia (PDF 25kb)
David Malouf, one of Australia's greatest living authors and winner of the IMPAC Dublin Literary Award, Australia Asia Literary Award and Miles Franklin Prizes, returned to Brisbane for this very special event. David's talk explored the theme of arcadia in reference to the work of William Robinson.
This keynote event was held as part of the Australian Galleries Lecture Series and in conjunction with the exhibition, William Robinson: The transfigured landscape.
Monograph
Coinciding with the opening of The transfigured landscape will be the launch of a major publication which presents a conspectus of William Robinson's artistic oeuvre from the past 40 years. The book reproduces works of art in several categories: oil paintings; pastels; watercolour, gouache, conté, pencil and graphite drawings; lithographs; ceramics; bronzes; and etching. These works, taken together, present an overview of the evolution of the artist's journey.
Though several exhibition catalogues on William Robinson's paintings and graphic works have been published in the past decade, William Robinson: The transfigured landscape is the first book-length publication on the artist since 2001.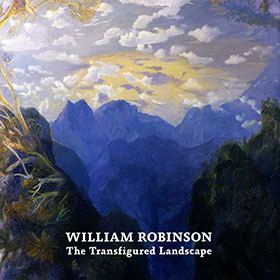 William Robinson: The transfigured landscape
Contributions by Deborah Hart, David Malouf, Desmond MacAulay and Bettina MacAulay, Hannah Fink and Michael Brand.
204 pages, hard cover
$70
Available at Old Government House
or by phone order 07 3138 8005
Dates
17 April 2011 - 14 August 2011