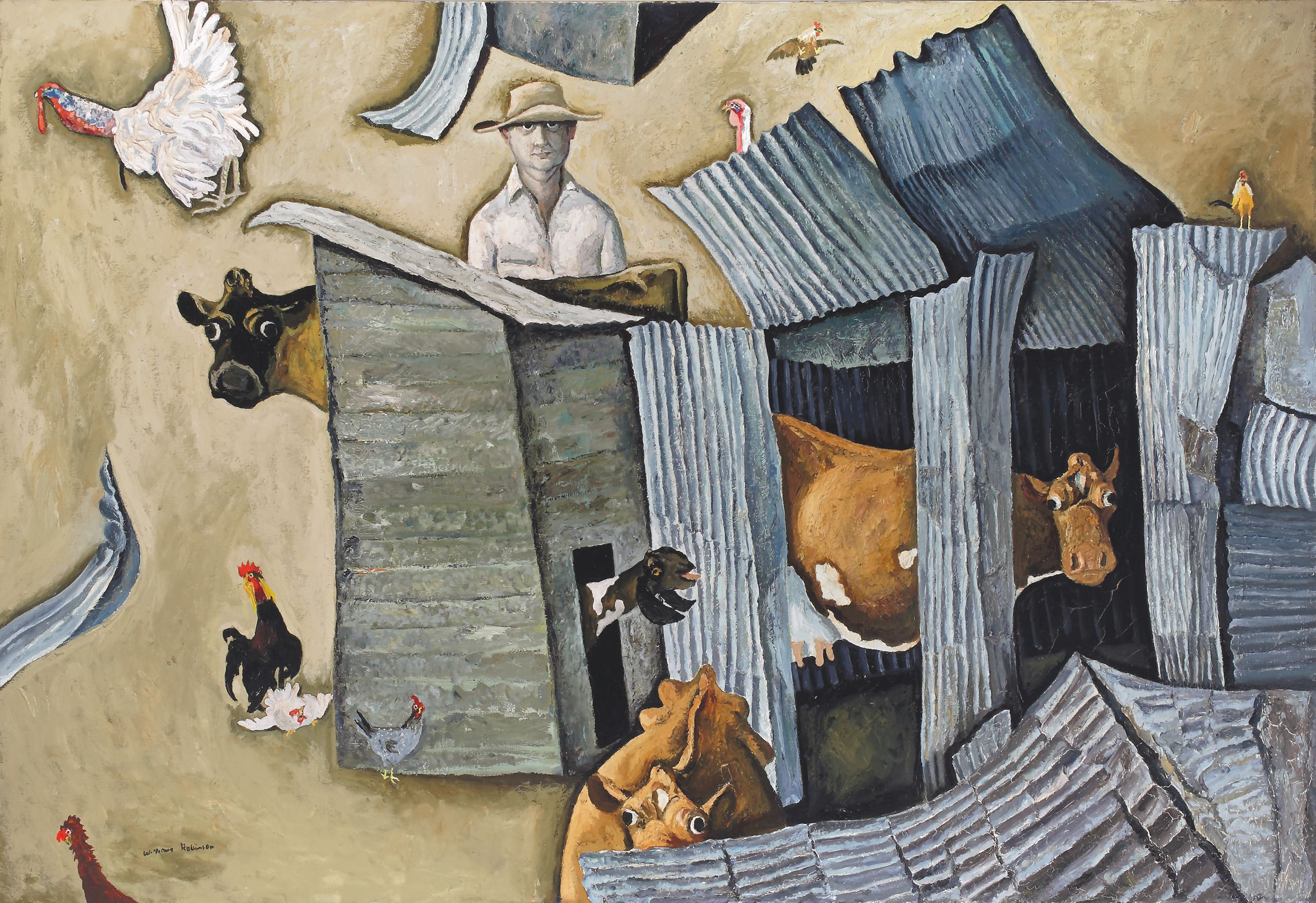 William Robinson: The farmyards
Past exhibition
Although most readily known as a landscape painter, William Robinson's farmyard paintings are perhaps some of his most loved works. The 'farmyard' period began in the early 1970s, when, preferring a quieter life, the Robinsons moved to Birkdale, a semi-rural suburb in the bay area south east of Brisbane. It was during this time that an array of farm animals and family pets, including cows, goats, ducks and chickens, became enduring subjects of Robinson's paintings.
William Robinson: The farmyards is the first comprehensive exhibition of this period. It celebrates the artist's whimsical take on his environment and explores a unique painting style and vision which has driven Robinson's practice for over four decades.
An illustrated catalogue accompanies the exhibition.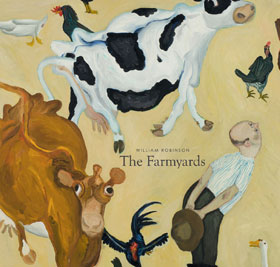 William Robinson: The farmyards
Contributions by Tim Fairfax AM, Professor Peter Coaldrake AO and Vanessa Van Ooyen
50 pages
$15
Available at Old Government House
or by phone order 07 3138 8005
Dates
22 July 2013 - 8 June 2014