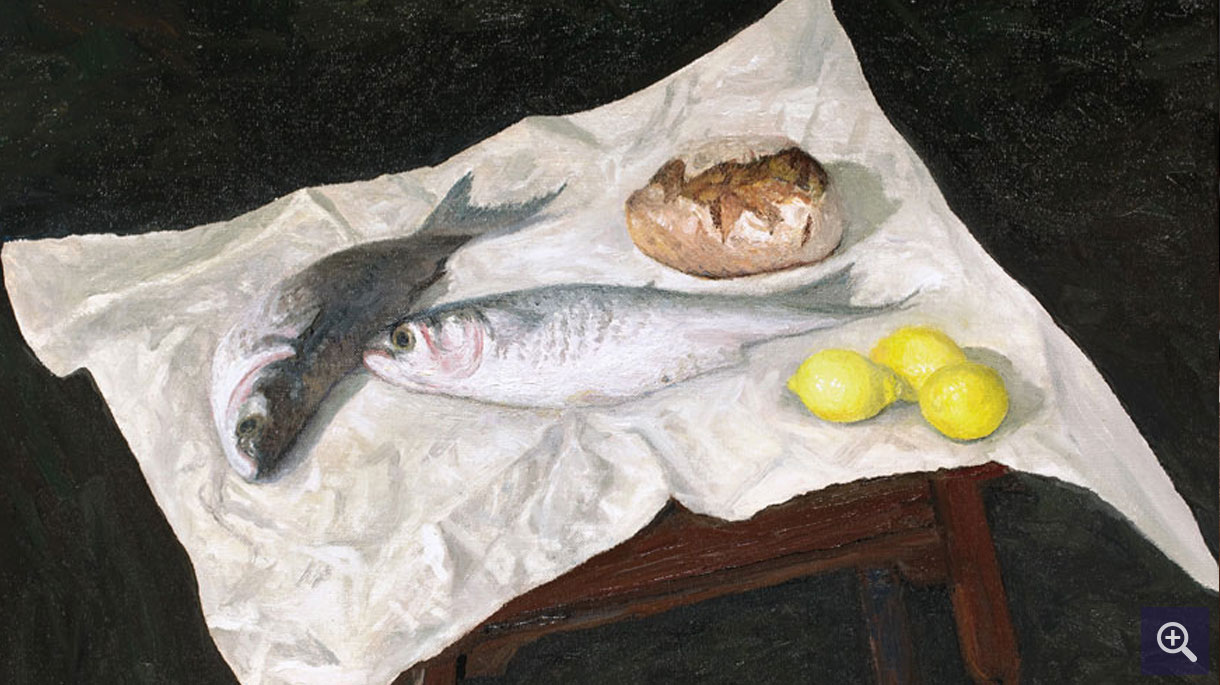 Eternal present: The still life paintings of William Robinson
Past exhibition
William Robinson is known as one of Australia's greatest landscapists, but from 2010 he has been mainly a painter of still life. Eternal present is the first survey of this important body of work. It brings together some 60 paintings, spanning a period from the early 1960s to today.
Guest curator for the exhibition is John McDonald, the Sydney Morning Herald art critic, who has been writing about Robinson's work for almost three decades. He explains: "The title, Eternal present, refers to the way a successful still life appears to make time stand still. A painted piece of fruit or a flower will never decay, the play of light on a vase will remain the same forever. It's an illusion, but a highly congenial one. We'd all like to be able to stop the clock."
Robinson's return to still life has been partly a matter of necessity. His extensive garden has allowed a smooth transition from the sweeping vistas of the rainforest or the coastline, which he is now too old to explore, to the small worlds he creates on a table top. Robinson began his career as a painter of still life and interiors, and these new paintings are a way of bringing his career full circle. They allow him to exercise his skill for composition, and to create small, private narratives through the choice and disposition of objects. The search for subject matter has turned him into a collector of objects—mainly bowls, jugs, plates and vases.
In the studio Robinson draws upon his extensive knowledge of art history, finding inspiration in artists from Chardin to Bonnard. Accepting that he is working within a tradition, he includes fruit, flowers, books, colourful fabrics, and all the other things that have attracted still life artists over many generations. These diverse, intelligent paintings add a new chapter to the history of the genre in Australia.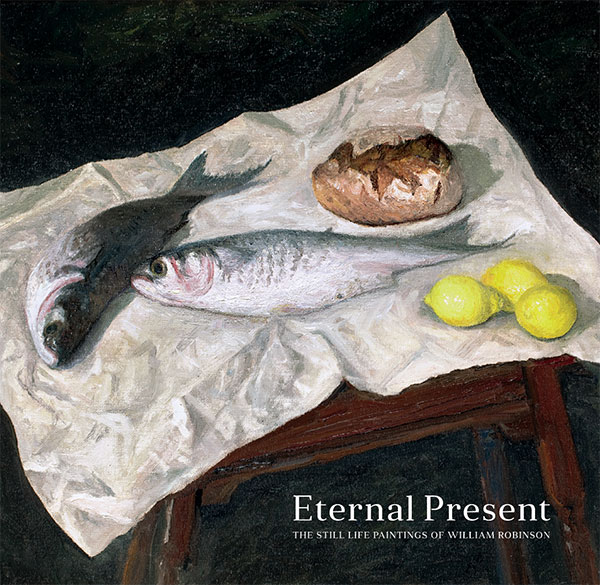 Eternal present: The still life paintings of William Robinson
Contributions by John McDonald, Professor Peter Coaldrake AO
70 pages
$15
Available at Old Government House
or by phone order 07 3138 8005
Dates
14 July 2017 - 17 June 2018