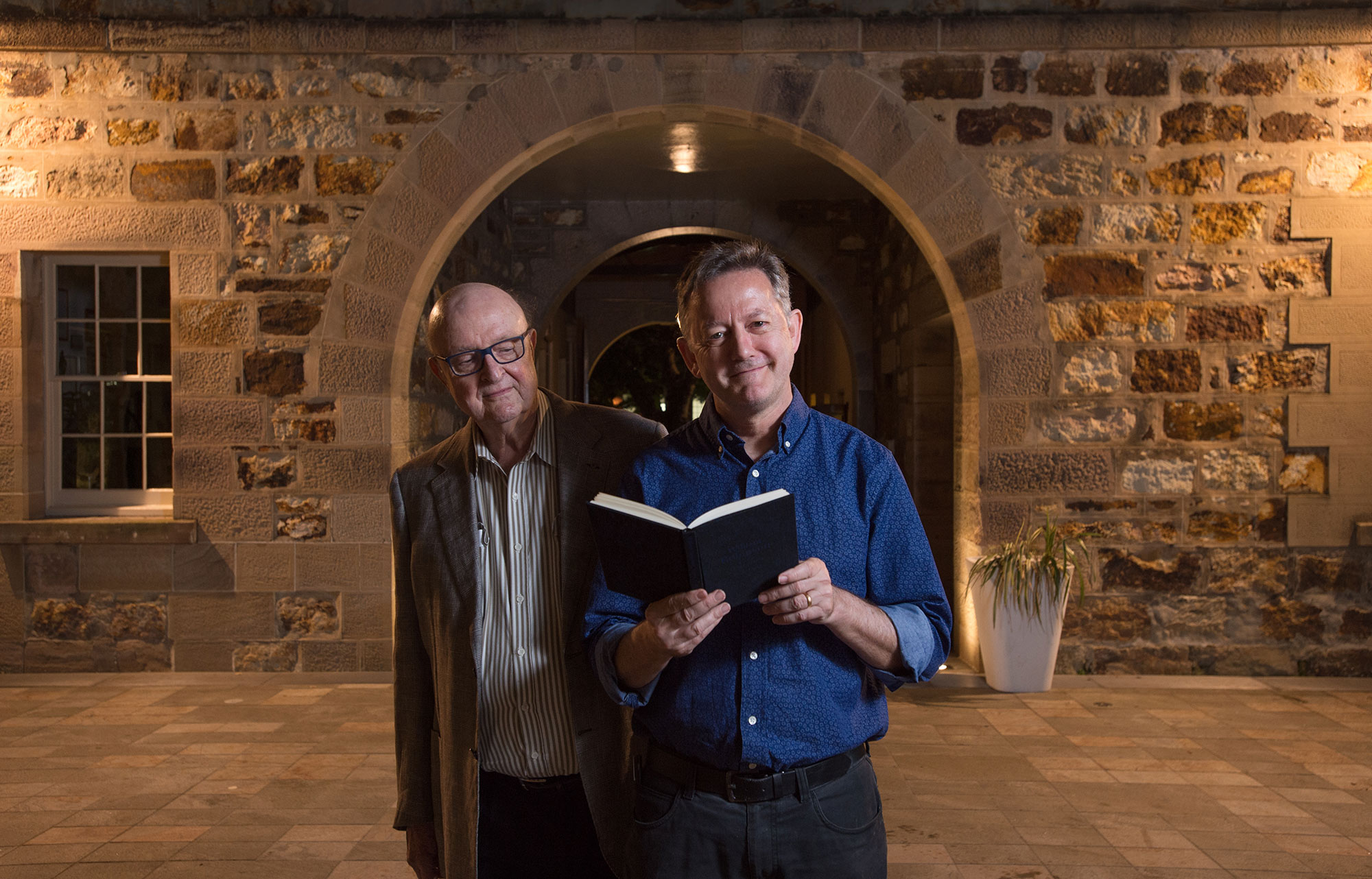 William Robinson: A New Perspective
The William Robinson Gallery, QUT is thrilled to present our specially commissioned publication, William Robinson: A New Perspective.
From best-selling author Nick Earls, William Robinson: A New Perspective chronicles the life and career of renowned artist William Robinson.
The unique non-fiction novella provides a new perspective on both author and artist. From cringing over his first solo exhibition in the 1960s, to juggling family life, teaching and goat farming alongside his art practice, William Robinson's career trajectory unfolds throughout the book with Earl's knack for observational humour making each page a delight to read.
"As one of our most significant living artists, William Robinson's work has been the subject of numerous insightful essays and books by art experts," said author Nick Earls.
"With no such expertise to offer, but an eye and an ear for a story, I had a chance to do something different. It was a real privilege to sit down with the artist himself for hours of discussion that brought his story to the surface. I hope that, from that, I'll have joined a few dots that no one's joined before, and created something that gives an insight into how he became the artist he is."
The book is available in-store and online at the QUT Bookshop, William Robinson Gallery and select book and gallery stores. Unsigned copies are $25.00. Copies signed by the artist and author are available exclusively through the William Robinson Gallery for $35.00.
A limited-edition box set with two newly commissioned etchings by William Robinson as well as an artist- and author-signed copy of the publication is also available.