William Robinson: Elixir of Light
QUT is committed to the health and safety of our community. In response to the rapidly evolving COVID-19 situation, the William Robinson Gallery and QUT Art Museum are closed to visitors until further notice. All public programs, including tours and school bookings, are cancelled until further notice.
Staff remain working and look forward to delivering new ways for the public to engage with our exhibitions, art collection and ideas.
Thank you for your patience and understanding.
William Robinson has a profound understanding of observed natural light. In his work, small brush strokes of complementary colours bustle in directions to create form, and we see morning and afternoon light fall naturally over mountains and everyday objects. Painting in an unapologetically 'South East Queensland' light, Robinson uses colour to infuse his paintings with atmospheric qualities that evoke reverence and meditation.
Guest curated by Robinson's past student, Maureen Hansen, a practising artist herself, Elixir of Light brings together oil paintings, pastels, lithographs, watercolours and gouache works that celebrate the artist's extraordinary gift of colour perception. A 21st-century alchemist, Robinson takes metal from the earth—pure cadmiums, cobalt from lapis lazuli for Matisse blue, Aureolin yellow, transparent gold oxide—arranging these elements in a way that allows one's perception of their environment to be awakened.

Catalogue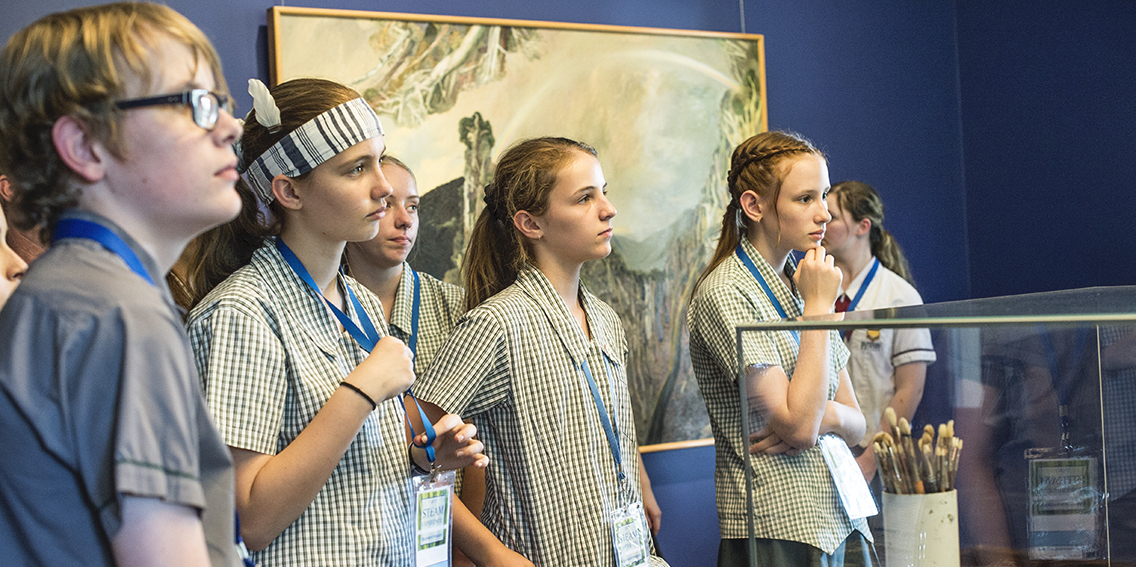 Guest curator
Maureen Hansen
Dates
4 July 2019 - 14 June 2020