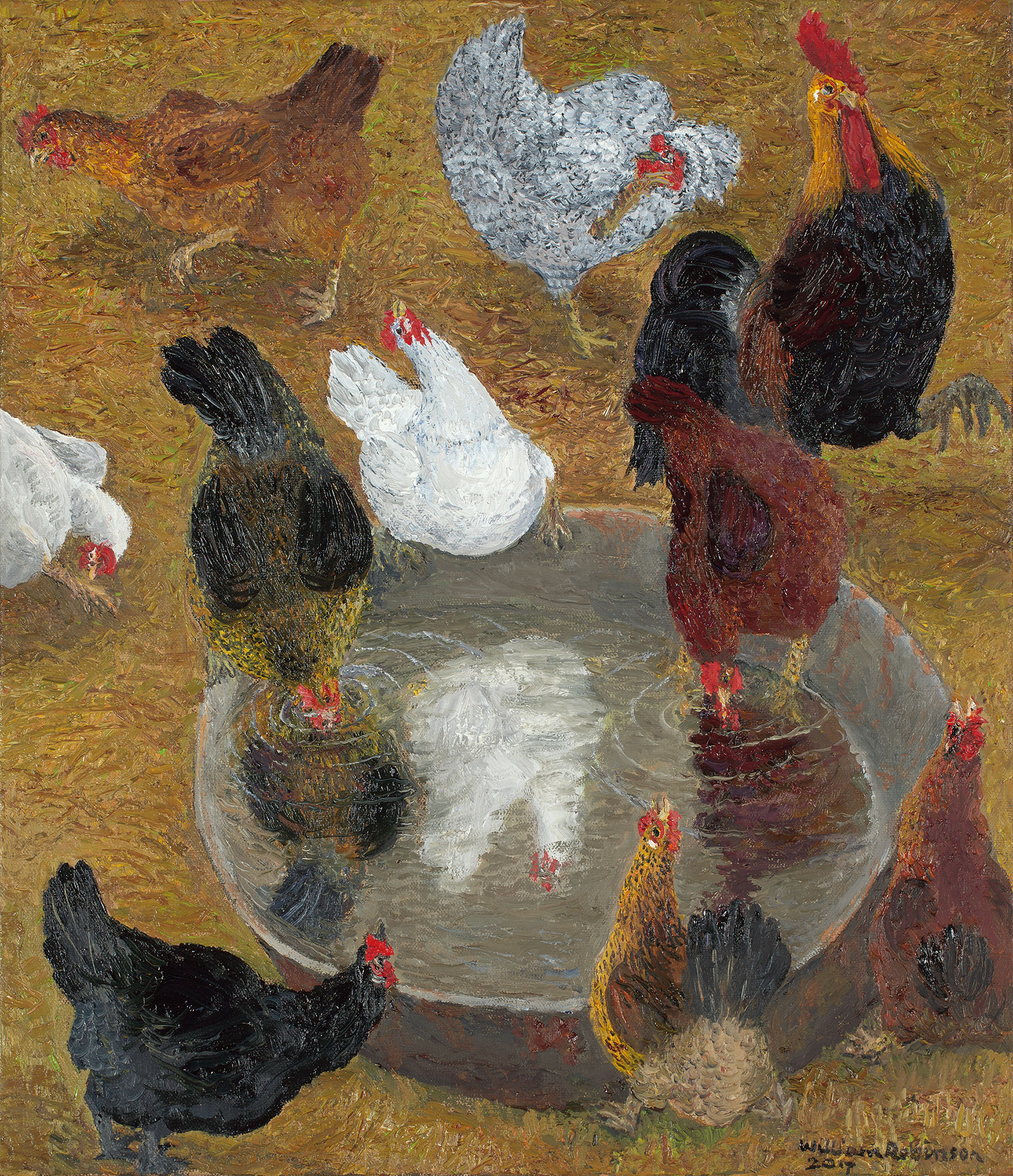 William Robinson: By the Book
By the Book draws upon Nick Earls' non-fiction novella, A New Perspective, to present an immersive exhibition experience. The exhibition brings the book to life, with an audio book recording guiding visitors through artworks, photographs and artefacts referred to in the text. By the Book also features a new collaborative sound work produced by artist Lawrence English, which draws on field recordings from the landscapes that Robinson painted.
Audio book: In keeping with COVIDSafe guidelines, visitors are required to use their own smartphones and headphones to access the audio book recordings.
Guest curator
Nick Earls
Dates
2 July 2020 - 27 June 2021
Order
A New Perspective by Nick Earls
Available now at the QUT Bookshop
Exhibition acknowledgements
Audio tour and book
Writer and narrator: Nick Earls
Producer: Michael Whelan
Sound Engineer: Daniel Kassulke
Sound component
Lawrence English
William Robinson
Download media release
By the book (PDF, 2.3MB)